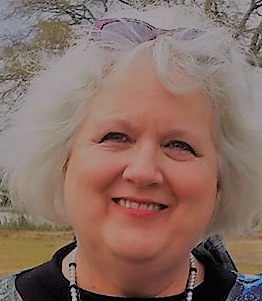 And now a few words from Donna Ellington, DUH's Deputy Director and Social Media Maven...
Hi!
When I first began to work with Sue in 2013, DUH had 364 followers on Facebook and didn't even have a Twitter account! I admit I didn't know half of what I know now about Facebook, but, unlike Sue with technology, I'm not afraid to experiment. Before long, people were joining our page daily and by the end of 2014, we had over 1,000 followers! As I write this in July 2018, we hover around 85,000 on DUH's official page and almost 5,000 on the DUH Group page. DUH has made Facebook's Blue Book of Progressive Pages 3 years in a row and we're rated in the top 100 healthcare authorities by Agilience. 
In 2016, we started the People Overcoming Politics (POP) page hoping to encourage the non-political to wake up and get more involved! Today, the POP page has 6,300 followers and is growing quickly, thanks mostly toour endorsement of U.S.House and Senate and Gubernatorial candidates.
I saw to it that DUH had a Twitter account in time for the planning of the Healthcare Justice March. Even though that happened August 1, 2015, we kept the handle, along with two others I'd set up, until it became clear that we should consolidate. Today, @DUH4Healthcare has 15,000 followers.
Though Facebook and Twitter are my main focus, we also have Pinterest (via Facebook), Instagram, and YouTube accounts. If you haven't liked or followed our pages, check them out and help us continue to be the top single-issue healthcare activism organization on all our social media. platforms!