Welcome to Demand Universal Healthcare!
Does America need a new healthcare system? DUH! 
As 2018 winds down, polls show that healthcare is the number one issue on the minds of American voters, as well as that 70% of Americans favor Medicare for All, including at least 50% of Republicans. With the 116th Congress now controlled by Democrats in the House, including a freshman class NOT bought by corporate money, we have a realistic chance to move a bill forward.
Whatever the next year brings, we must welcome ALL those who are committed to seeing the U.S. provide healthcare - as defined in H.R. 676 - to everyone residing here. We must be united and relentless in our demand for it, no matter our political affiliation, our physical ability, or the methods we employ to amplify it.
This is our time - JOIN US in making it an historic one!
The New 676 Is 1384
At 10:15am CST on 2/27/2019, Democratic Congresswoman Pramila Jayapal (WA-7) and Debbie Dingell (MI-12), Co-chairs of the Medicare for All Caucus released their resolution, H.R. 1384, the Medicare for All Act of 2019. The Resolution is born with 107 co-sponsors in the House. Though the text has not yet been made public, as soon as it is, we'll have it in the Info & Resources section. Until then, ThinkProgress provides a good overview in this article.
So now WE need to renew our commitment, redouble our efforts, and recruit new warriors! This one needs to be a win too and only WE can make that happen.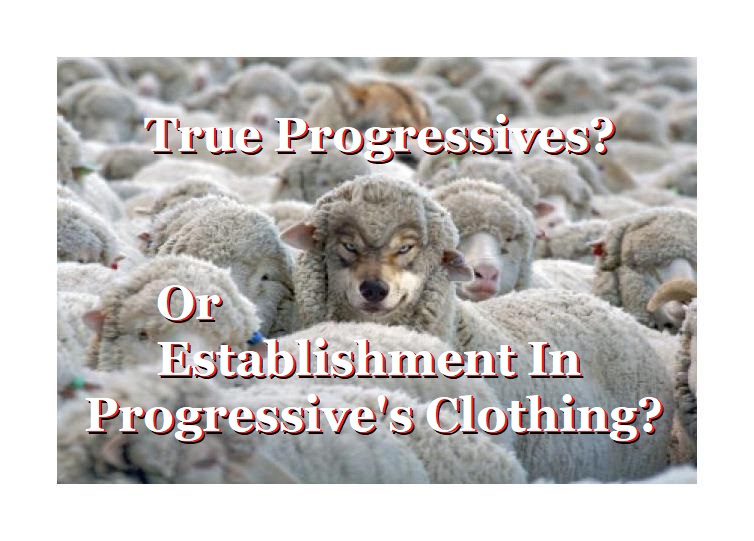 It's a good sign that people are waking up and asking if members of the Progressive Caucus are really progressive. Unfortunately, in the 116th Congress, not all of them are and a few weeks ago DUH/PEP set out to find out who's what.
This is not a scientific study. It is, to be fair, an organizational opinion. But it's based on hours of research from multiple sources, including:
·         Legislators' campaign websites
·         Sponsorship of Progressive legislation – Library of Congress
·         Voting record – Library of Congress
·         OpenSecrets.org
·         VoteSmart.org
·         Ballotpedia
·         Videos – YouTube, local news, podcasts, and amateur coverage of town halls
·         Print media – from their district, as well as national
A note about co-sponsorship; while sponsoring legislation carries with it the responsibility of being associated with it personally, thus motivating the sponsor to support its passage, co-sponsorship requires nothing but signing a piece of paper and often you will find that the same legislator is a co-sponsor of bills that work at cross purposes (Medicare for All and any of the variety of public option bills, for instance) simply because it's politically expedient to do so. This kind of politician may eventually be seen to flip-flop to whatever bill is "trending," so that's just another reason to pay attention and keep our movement growing and our demand strong and loud.
The list below is made up of three categories: YES, AVERAGE, and INO (In Name Only)
The YESes have obviously met the criteria of being true Progressives. We're giving a freshman pass to those elected to Congress for the first time. All members consistently vote progressively, they show their support in public forums, they don't flip-flop, answers (be they verbal, written, or tweeted) to questions on the issue are consistently progressive, as are any floor speeches despite pressure from leadership.
The AVERAGE group contains mostly long-term establishment Democrats. They tend to have had much more money donated by corporations and questionable PACs, some with significant amounts from DNC leadership which we believe to be a sign that they use the preferred script at least part of the time. Many of them are co-sponsors of Progressive legislation, and they vote the Party line most of the time, good, bad, or less than progressive. Better than Joe Manchin who might as well be a Republican!
The INO three are thankfully few and while we could tear down each one, the fact is that a PINO is still better than most Republicans in our view. And we believe voters should be informed, not influenced. All the info is out there – this just consolidates it.
This website imposed changes in font, spacing and alignment that doesn't exist in the original document and which I don't know how to correct. To see the correct text, please go to the Info & Resources page and click on "Are They Really Progressives?"
The Congressional Progressive Caucus
SYMBOLS:  *before name = Freshman   +after name = 1384 co-sponsor   +after name = 1384 sponsor    
YES                                                  AVERAGE                                                            INO
Karen Bass – CA-37+                           Alma Adams – NC- 12+                               Jimmy Gomez – CA-34+           
Don Beyer – VA-8+                              Nanette Barragan – CA-44+                           Brad Sherman– CA-30     
Earl Blumenauer – OR-3+                    Eddie Bernice Johnson – TX-30+                     Adam Smith – WA-9+
Suzanne Bonamici – OR-1+                 Lisa Blunt Rochester – DE-At Large               
Andre Carson – IN-7+                          Brendan Boyle – PA-2 
Matt Cartwright - PA-8+                       William Lacey Clay - MO-1+                                                                                                  
Judy Chu – CA-27                             Mark DeSaulnier – CA-11+
David Cicilline – RI-1+                         Lois Frankel – FL-21+
*Gil Cisneros – CA-39                          Marcia Fudge – OH-11+
Yvette Clarke – NY-9+                          Sheila Jackson Lee – TX-18+                                        
Steve Cohen – TN-9+                           Hakeem Jeffries – NY-8+                                              
*Angie Craig – MN-2                            Hank Johnson – GA-4+                                                  
Elijah Cummings – MD-7                     Joe Kennedy – MA-4+                                    
Danny Davis – IL-7+                            Dan Kildee – MI-5                                                      
*Madeleine Dean – PA-4                     Brenda Lawrence – MI-14+
Peter DeFazio – OR-4+                       Barbara Lee – CA-13+
Rosa DeLauro – CT-3                          Ted Lieu – CA-33+
*Antonio Delgado – NY-19                  Dave Loebsack – IA-2+           
Debbie Dingell – MI-12+                     Zoe Lofgren – CA-19+            
Lloyd Doggett – TX- 35                        Alan Lowenthal – CA-47+                              
Antonio Espaillat – NY-13-16+            James McGovern – MA-2+
*Veronica Escobar – TX-16+               Gwen Moore – WI-4
Tulsi Gabbard – HI-2+                        Donald Norcross - NJ-1
Ruben Gallego – AZ-7+                       Frank Pallone – NJ-6              
*Jesus Garcia – IL- 4+                          Jimmy Panetta – CA-20+                    
*Sylvia Garcia – TX-29                         Lucille Roybal-Allard – CA-40+           
*Jared Golden – ME-2+                      Linda Sanchez – CA-38+
Raul Grijalva – AZ-3+                          Jose Serrano – NY-15+
*Deb Haaland – NM-1+                      Nydia Velazquez – NY-7+                   
*Jahana Hayes – CT-5+                       Maxine Waters – CA-43+                               
*Katie Hill – CA- 25+                           Peter Welch – VT-At Large+
Eleanor Holmes-Norton – DC+           Frederica Wilson – FL-24+
*Steve Horsford – NV-4                      John Yarmuth – KY-3+
Jared Huffman – CA- 2+
Barbara Jackson Lee – TX-13+
Pramila Jayapal – WA-7+
Ro Khanna – CA-17+
*Andy Kim – NJ-3                                                       
*Andy Levin – MI-9+
*Mike Levin – CA-49
John Lewis – GA-5+
Carolyn Maloney – NY-12+
*Joe Morelle – NY-25
*Debbie Murcarsel Powell – FL-26
Jerrold Nadler – NY-1+
Grace Napolitano – CA-32+
*Joe Neguse – CO-2+
*Alexandria Ocasio Cortez – NY-14+
*Ilhan Omar – MN-5+
Chellie Pingree – ME-1+
Mark Pocan – WI-2+
*Katie Porter – CA-45+
*Ayanna Pressley – MA-7+
Jamie Raskin – MD-8+
*Mary Gay Scanlon – PA-5
Jan Schakowsky – IL-9+
Darren Soto – FL-9
Bennie Thompson – MS-2+                           
Bonnie Watson Coleman – NJ-12+                            
*Susan Wild – PA-7+
Bernie Sanders – VT – Only Senate member