Welcome to Demand Universal Healthcare!
Does America need Healthcare for All? DUH! 
As 2020 brings harder struggles to all but the wealthy, polls show that healthcare is the number one issue on the minds of American voters, that over 70% of Americans favor "Medicare for All," - we prefer to call it Healthcare for All, since that is what we want, NOT Medicare as it is now - including at least 52% of Republicans. The 116th Congress is now controlled by Democrats in the House, including a freshman class NOT bought by corporate money, and we have a realistic chance for progress. Add to that, the foundational disruption of life as we know it due to the coronavirus and even Trump appears to favor giving single-payer at least a temporary try. It's a shame that Democratic "leaders" are more concerned with preventing Bernie from becoming president and shutting down their cash flow from corporations and lobbyists than they are with Trump getting the credit for establishing a life-saving healthcare program. If Republicans were smart, they'd grab the whole gold ring and take Richard Nixon's 1974 words to heart - "Without adequate health care, no one can make full use of his or her talents and opportunities. It is thus just as important that economic, racial and social barriers not stand in the way of good health care as it is to eliminate those barriers to a good education and a good job." Democrats certainly aren't that smart or they wouldn't be guaranteeing another four years for Trump by choosing a doddering, tone-deaf Biden who can't even produce a good video, let alone a good policy, as his opponent.
Whatever this year brings, we must welcome ALL those who are committed to seeing the U.S. provide healthcare - as defined in H.R. 1364 - to everyone residing here. We welcome gratefully the Republicans, members of the FB page Republicans for Single Payer and others. We must be united and relentless in our demand, no matter our political affiliation, our physical ability, or the methods we employ to amplify our DEMAND for UNIVERSAL HEALTHCARE!
This is our time - JOIN US in making it a historic one!
Endorsements
Due to the COVID-19 pandemic, some states have moved their primaries and uncertainty prevails. While it was our policy to wait until a state's filing deadline had passed, we are now going to endorse the candidates in states that haven't had primaries, regardless of their filing dates. Those candidates will be featured here by state.
We know this isn't fair and we're sorry for missing any candidates that haven't filed yet, but we know that endorsements are important to candidates trying to raise money, engage voters and get media attention. If you are or know of someone running in a district that has no candidate listed on the House & Senate Candidates page, please let us know at duh4us@gmail.com.
CONGRATULATIONS, KARA EASTMAN!! Kara won her primary in Nebraska's District 2 and will go on to November to face Republican Don Bacon. Got to her website https://www.eastmanforcongress.com/ - Volunteer, DONATE, and VOTE for her on November 3!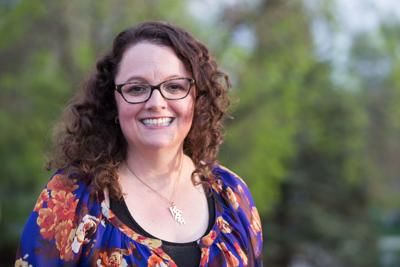 BERNIE
On April 8, I was devastated, as I'm sure many of you were. I felt as lost as I've rarely felt at the deaths of loved ones. And I felt despair for the country in having to endure four more years of Trump. I was angry that the DNC has done the same thing they did in 2016, refusing to learn that the "lesser of two evils" strategy is not enough anymore. The old people will vote for Biden, some boomers will vote against Trump, but millions of young voters and Independents will just stay home or vote for down-ticket Progressives. And then there are people like me - 60 and older who don't watch TV, do participate in social media and know how to Google things, like for instance Biden's record, the number of accusations of sexual misconduct, and his recent vow to veto Healthcare for All. If you think Trump hasn't loaded his guns with those little goodies, think again.
Everyone must decide for themselves what to do about voting. This 64-year-old Independent will vote by mail for NO corporate Democrats, including Joe Biden. If there is a place to write him in, I'll vote for Bernie. If not, I'll vote for Progressives at the local and state level.
Bernie is not dead and I won't mourn him. I will do as he asks and stand with him. There will still be a Bernie page on this website - news, videos, and progress will be posted there. Any movement needs a strong leader and he IS the leader we need. I propose a change - #NotMeUs to #UsWithBernie.